American Red Cross releases new shelter doctrine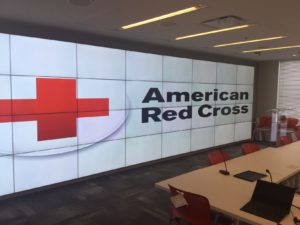 Link to American Red Cross Shelter Forms
Red Cross provides congregate sheltering services to meet the immediate housing needs of individuals and communities directly impacted by disaster.  Few activities are more central to the core mission of the Red Cross than sheltering those impacted by disaster. Shelters provide a safe and secure place for individuals and families to stay during and after a disaster and the Red Cross brand is widely recognized as a symbol of refuge. 
Multiple agencies manage shelters during a disaster, including Red Cross.  Other agencies may be managing a shelter in cooperation with Red Cross, with or without receiving Red Cross support, or they may be managing a shelter completely independently.   Partner Managed Shelters are managed by partners, following Red Cross principles, in cooperation with the Red Cross.
The shelter materials posted here by the Red Cross are available for use by any agency managing a shelter.