National Mass Care Exercise 2017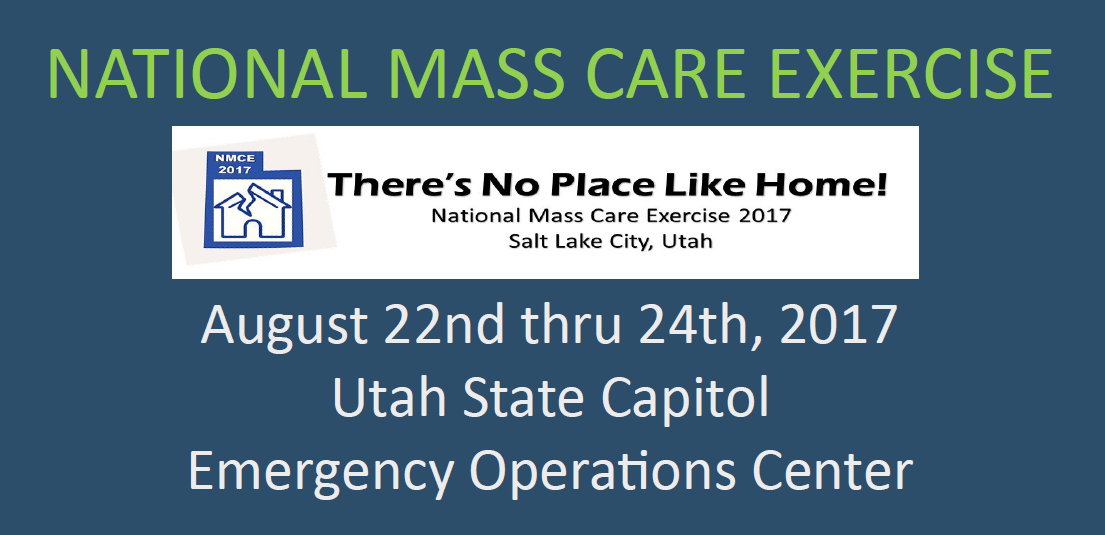 The State of Utah hosted the 2017 "There's No Place Like Home" National Mass Care Exercise from Aug. 22nd-24th, in Salt Lake City, UT.
The exercise built off of the Wasatch Earthquake Catastrophic plan with the focus of the exercise play on the coordination at the State EOC ESF#6 desk and the many mass care activity's liaisons.  Field play was primarily coordinated by the Red Cross and included the setting up shelters, activating the multi-agency feeding task force, bulk distribution sites, and a potential non-resident evacuation embarkation site.   In addition, the customary task forces (MC Activity Groups) strategized on the topics of feeding, sheltering, bulk distribution and reunification.
Download exercise information flyer here.