USDA Disaster Brochure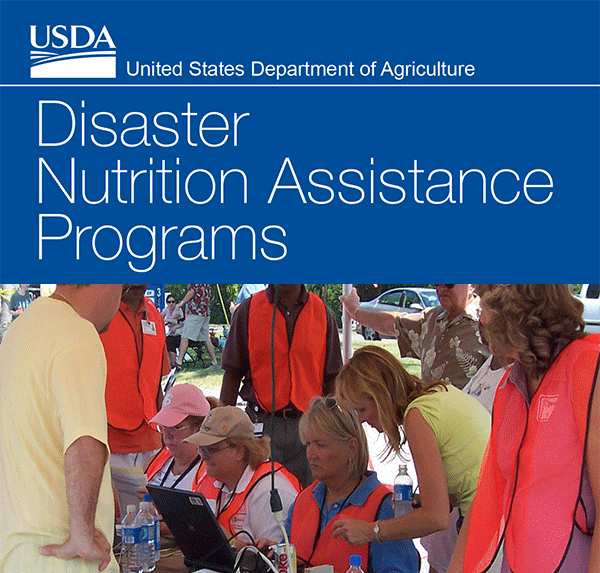 Food is essential when people find themselves suddenly, and often critically, in need following a storm, earthquake, flood, or other disaster emergency. The United States Department of Agriculture (USDA) ensures that people have enough nutritious food to eat. The USDA Disaster Brochure gives a snapshot of the varied resources for disaster feeding that the agency has available.
You can download the USDA brochure here.
When State agencies that run USDA's nutrition assistance programs notify USDA of the types and quantities of food that relief organizations need for emergency feeding operations, USDA's Food and Nutrition Service (FNS) supplies food to organizations such as the American Red Cross and the Salvation Army for mass feeding or household distribution.